Booking Process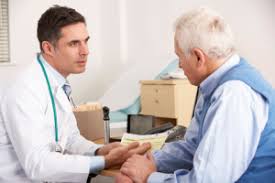 We know that every situation is different in some manner. There are basic transport requirements that are involved in almost every one and below we will give you an idea of what to expect. Certainly the best is always just to ask your Medical Transport Specialist if you are confused about something. We realize that in most cases this is trauma to the family and rest assure we are here to keep you as calm as possible by keeping you informed about the process every step of the way.
What you can expect...
We will gather all patient records
Assist with language issues
We access the transport need and type
Decide the transporting aircraft
Give assistance with locating a receiving facility
Help make client payment arrangements
Assist with insurance claims
Supply the correct medical staff for the trip
Arrange all ground transportations
Keep you informed every step of the way
Gather correct IDs, Visas and Flight Permits
As stated above, there are always different things that come up during a transport. You may need hotel assistance while you wait for medical clearance to travel, you may need language assistance with the facility you are currently at. Relax, just ask, the situation you have is only trauma to you, almost all our clients when they come to us feel alone. We are here to comfort you as well as transport your loved one.
What actually happens...
First-When you first make contact to transport a patient one of our trained medical transport specialists will be assigned to you. They will first take basic patient information, location of present facility and the facility you choose to move the patient to.

Second-We will then pass your case to our medical department to get a complete medical report and ensure that safe transport is possible and that all Doctors involved are in agreement.

Third-Once we have all medical information on the patient at that point we will supply your rate of transport cost. If agreed we will plan a date for transport. Before we can put a patient on board our aircraft we need to have a receiving facility set up. We do not walk patients into an emergency room unanounced, that is not safe practice.

Fourth-If the Medical Information is in, the ID and Visas if necessary of both patient and traveler are in, receiving facility set up, payment and paperwork complete and aircraft availability is there, we are ready.

Fifth-We reposition our aircraft to the departing airport for the patient. We then arrange the ground transportation from the departing facility to be there along with our medical staff to bring the patient to the aircraft.

Sixth-We arrive at the destination airport at a FBO parking facility where the ground ambulance which is pre arranged is awaiting our arrival. We take the patient to the destiantion facility via ground ambulance along with our medical crew. The patient is admitted and the attending Physician is given a full transport medical report.

Seventh-Many times the family member or case manager is not with the patient so the last thing we handle is the final medical report given to all involved. And thats it, we have completed another successfull transport.


All Quickly Completed
Contact Us
Insurance Assistance
It is virtually impossible to go over all the insurance ins and outs on a website not knowing specific information about the policy and the patients condition.
Insurance companies have stringent requirements regarding the conditions necessary to qualify for air ambulance cost reimbursement. The first place to look to see if your trip qualifies is your policy with a comprehensive health care insurer, such as Blue Cross & Blue Shield, AIG, Aetna, etc. In most cases, an urgent medical need, documented by a physician, is required for reimbursement.
Remember: Medicare has an extremely stringent two-part requirement that virtually eliminates coverage under those insurances. If you are traveling abroad, Medicare does NOT provide coverage for hospital or medical costs outside the USA.
Medical Travel Insurance
Travel medical insurance is for travelers who are leaving their home country. It provides coverage for medical emergencies and evacuations. Depending on the company selling it, it is sometimes called International Medical Insurance, International Travel Insurance, or Worldwide Medical Insurance.
The following coverage is typically found in a Travel Medical insurance plan.
Reimbursement for unexpected medical costs due to emergency medical care.
Reimbursement for unexpected dental costs due to an accident.
Advance payments to medical facilities and help get emergency medical transportation when you are injured.
Coordination of and payment for emergency medical evacuation services, including medical care providers to attend to you until you reach an appropriate medical care facility.
Travel accident benefits to help take care of you or your family if you are seriously injured or killed while traveling.
Emergency travel assistance services to help you locate a local an appropriate medical facility to care for your medical needs and those of your family.
Contact Us
Neonatal Transport
Horizon Air Ambulance is proud of the work we do in providing neonate transport to premature or critically ill infants. We have safely transported hundreds of infants, babies and children to and form both international and domestic locations so they can get the specialized care they need. Our specially trained flight crews and medical teams are experts in providing specialized care from the moment they pick up their precious cargo, until they make safe delivery at the receiving facility. For those babies and children who are critically ill or who have been in a serious accident, we provide specialized, quality care with that extra measure of caring and compassion.
When neonatal transport is needed it stops the circle process of the aircraft. Companies may not tell you this but that is exactly what it does. The aircraft now needs to leave from its home base not from its last position. It needs to be fitted with the proper equipment since that equipment takes up to much space during normal transports. It needs to have a special medical team which includes a neonatal nurse and a respiratory therapist which is not the normal team aboard.

Contact Us